Opening Hours: Mon 8:30am - 5:30pm
Tue 8:30am - 5:30pm
Wed 8:30am - 5:30pm
Thu 8:30am - 5:30pm
Fri 8:30am - 5:30pm
Sat 9:00am - 5:00pm
Sun 10:00am - 4:00pm
Please note: this store will be closed to the public on Thursday 9th June 2022 for stocktaking, apologies for any inconvenience.
99 Bikes Takapuna is conveniently on Barrys Point Road, just off Auckland-Waiwera Motorway, and within walking distance of Auckland University of Technology North Campus, Lake Pupuke and Takapuna Beach. Our Takapuna bike store has a huge range of e-bikes, road bikes, mountain bikes, hybrid bikes, commuter bikes, fixie bikes, cruiser bikes, BMX and kids bikes. Open 7 days, with on-site bicycle mechanic and bike workshop offering servicing and repairs on all bike brands and styles. Car parking is always available directly out the front. 99 Bikes offers the guaranteed best price on bikes, parts, and accessories on world leading brands such as Garmin, Wahoo, Shimano, Fizik, Merida, Norco, Apollo, Mongoose, and many more. 99 Bikes is the bike shop for riders in Auckland's northern suburbs, servicing Glenfield, Northcote, Birkenhead, Devonport, Milford and many more.
LATEST PICTURES OF THE STORE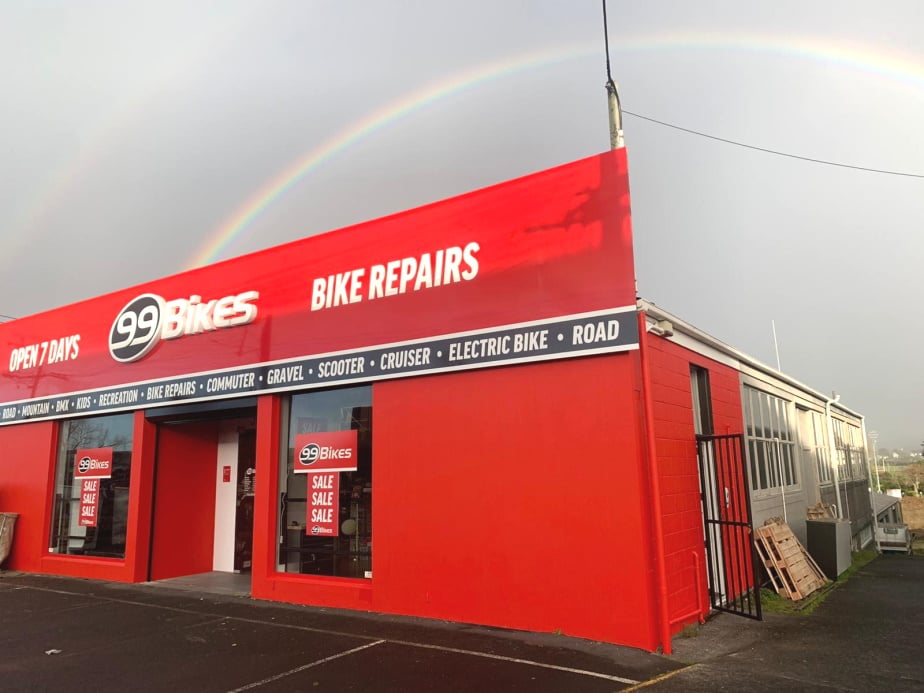 99 BIKES TAKAPUNA TEAM #JUSTRIDE NIGHTS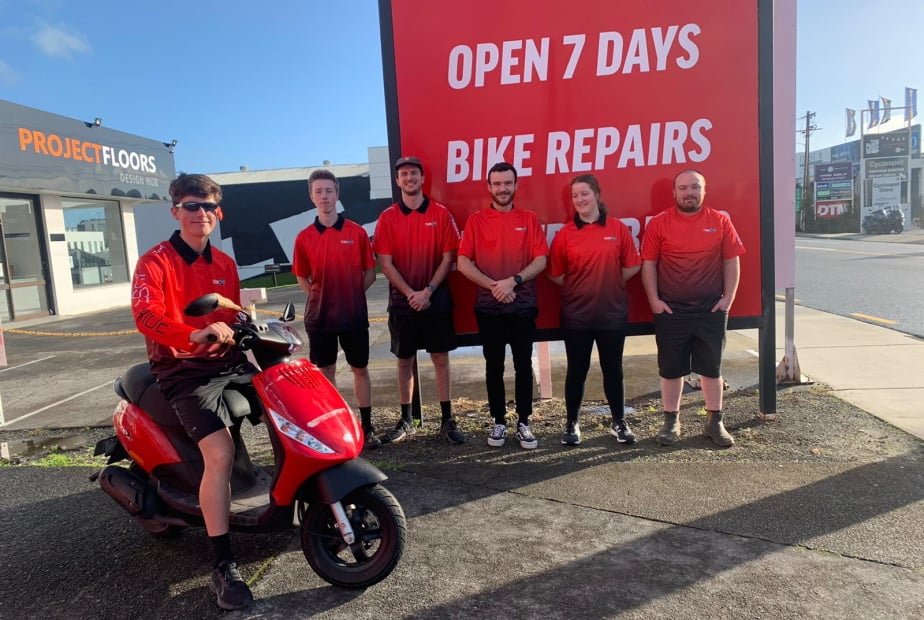 Meet the Team
Name: Leon

Role: Team Leader

Experience: Since working in the health and fitness industry for more than 10 years, I have made the switch to retail in the bike industry and am loving it. With a passion for mountain biking, it was a no brainer making this career move.

Expertise: Customer service, health & fitness and catering to customers needs.

What do you love about bikes: I love the adrenaline rush while mountain biking, the speed, the technical aspect and the social element. It is a time to clear your head, get out into nature and improve your physical fitness while having fun.

Current Bikes: Have just sold my bike and will be investing in a full suspension Marin very soon.

Favourite Ride: WoodHill.




Name: Jared

Role: 2IC

Experience: I began my journey with 99 Bikes in October 2020.

Expertise: Mountain Biking

What do you love about bikes: Keeping active, and having the ability to get places much faster than walking.

Current Bikes: Marin San Quentin 2, Merida Big Nine 200.

Favourite Ride: Riverhead Forest.

Name: Leyton
Role: Sales Consultant
Experience: Been with 99 Bikes since opening in NZ.
Expertise: Full Suspension Mountain bikes, E-Bikes.
What do you love about bikes: I love the freedom I feel when I get on my bike whether its a trip to the store or a day out in the forest riding with mates.
Current bikes: Norco Optic C1, Merida 160 800, Kona Supreme Operator.
Favourite ride: Squid Run, Queenstown.

Name: Ben
Role: Mechanic
Experience: 10 years+ mechanic/sales.
Expertise: Mountain biking.
What do you love about bikes: getting out and having time away from everything.
Current bikes: Kona Honzo ST (2017), Kona Honzo ST (2014), DMR Trailstar LT (2000), Kona Explosif (2017).
Favourite ride: Eagle vs Shark – Rotorua eagle vs shark Rotorua.

Name: Lachlan
Role: Mechanic
Experience: After riding and working on my own bikes for many years, I have now been a mechanic since November 2020.
What I love about bikes: The feeling of freedom when out on a ride.
Current bikes: Ridley Helium SLX, 2021 Norco Torrent S2 HT, Unicycle
Favourite ride: Out on the road around devo or a Sunday Riverhead ride with the shop staff.

Name: Bea

Role: Mechanic

Experience: 1 year as mechanic and riding bikes since I was 3.

Expertise: Getting neglected bikes rideable again.

What I love about bikes: The exhilaration of gliding down hills.

Current bikes: Merida Big Trail 500, Avanti Escape, GT Airstream, Healing Turbo.

Favourite ride: Clutha Gold and Roxburgh Gorge.




Name: Campbell

Role: Bike Builder

Experience: I have been working on my own bikes since I can remember and have been a bike builder at 99 Bikes for 1 year now.

Expertise: Mountain and road bikes.

What I love about bikes: The freedom to move fast and efficiently.

Current bikes: 2016 Kona Process, Merida Big Seven SS, 2007 Cervelo r3.

Favourite ride: Rotorua.