Opening Hours: Mon 9:00am - 5:30pm
Tue 9:00am - 5:30pm
Wed 9:00am - 5:30pm
Thu 9:00am - 5:30pm
Fri 9:00am - 5:30pm
Sat 9:00am - 5:00pm
Sun 10:00am - 5:00pm
99 Bikes Hornby is conveniently on Chappie Road, just off Main South Road and close to The Hub Hornby Shopping Mall. Our Hornby bike store has a huge range of e-bikes, road bikes, mountain bikes, hybrid bikes, commuter bikes, fixie bikes, cruiser bikes, BMX and kids bikes. Open 7 days, with on-site bicycle mechanic and bike workshop offering servicing and repairs on all bike brands and styles. 99 Bikes offers the guaranteed best price on bikes, parts, and accessories on world leading brands such as Garmin, Wahoo, Shimano, Fizik, Merida, Norco, Apollo, Mongoose, and many more. 99 Bikes is the bike shop for riders in Christchurch's western suburbs, servicing Hornby, Prebbleton, Halswell, Wigram, Avonhead, Riccarton and many more.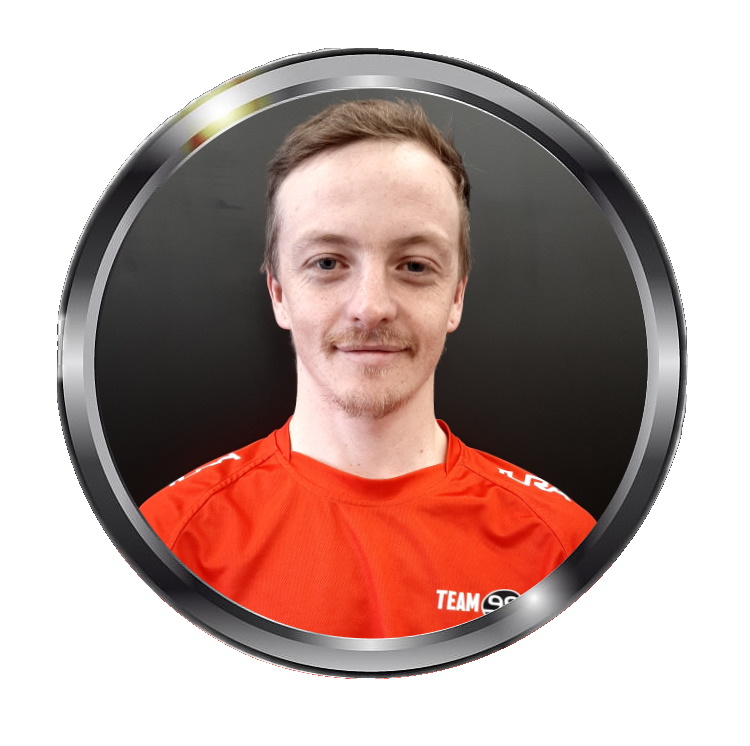 Name: Todd Charlick
Role: Team Leader
Experience: I have been working in the bicycle industry for the last 2 years has to be the best thing i have done. I have been riding bikes since I was able to walk. I raced BMX as a child and since then I have ridden every bike in-between. From Downhill mountain bikes to road bikes and also Trials bikes.
Expertise: All bikes and Ebikes specially.
What do you love about bikes: What I love about bikes is the freedom you feel when you go riding and the bicycle community is like a family, No matter what type of riding your into.
Current Bikes: Merida Big 9 3000, Merida Reacto 5000, colony Endeavour 20" bmx, Husqvarna TE250 (dirtbike)
Favourite Ride: Its hard to pick one ride as my favorite, But riding Christchurch Adventure park and also riding my road bike around the port hills. But there is so much more of NZ I want to explore on my bike.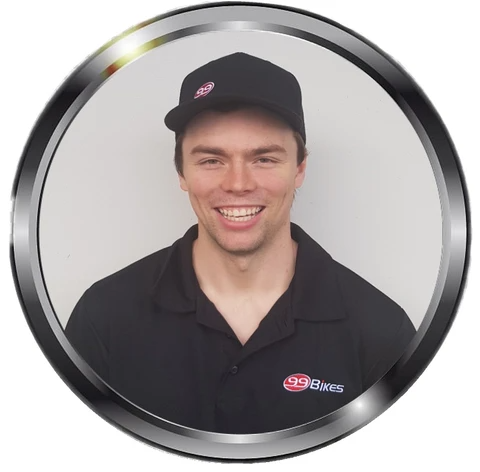 Name: Max
Role: Sales Consultant
Experience: I've been working in the cycling industry since 2016, Originally I started working at Bike Barn in the center of Christchurch before working in the Tourism Industry in Queenstown and the Christchurch Adventure Park before the move back to retail with 99 Bikes. I have represented New Zealand at the Enduro World Series and other events around the country.
Expertise: Mountain Bikes
What do you love about bikes: The ability to go and pedal for hours in the mountains and descend some insane trails with your mates and you can't beat a Sunset Mountain Mission in Craigieburn
Current bikes: SantaCruz Megatower, SantaCruz TallBoy
Favourite ride: Missing Link into Beached As into Salmon Run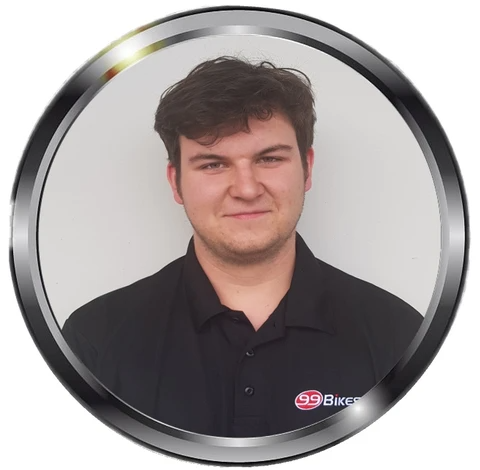 Name: Ethan
Role: Sales Consultant
Experience: I have been working in the bike industry since 2017. I worked for bike barn till the very end. I generally work in the weekends and attend high school during the week as well as being a private student with the canterbury aero club working toward gaining my private pilot's license
Expertise: Mountain Bikes
What do you love about bikes: The ability to just listen to music and go somewhere I wouldn't be able to go by plane and also be able to just spend time with mates. bikes have taken me to some of the most amazing places and given me some of the best memories.
Current bikes: Kona process 153 AL/DL+ / Marin pine mountain
Favourite ride: any that I can get out and spend time with friends or a really hard tech trail that scares me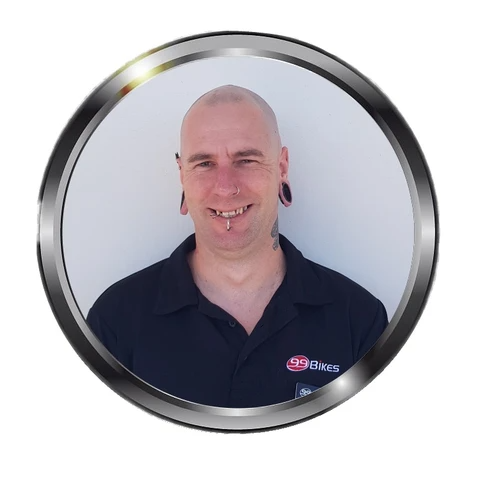 Name: Dan
Role: Mechanic /Sales Consultant
Experience: This is my first retail job so I'm still learning the ropes but I love bike so I can get you sorted!!!
Expertise: Cyclocross, Road and solutions to self created problems.
What do you love about bikes: The most basic machine that can take you anywhere you want to go.
Current Bikes: BTR Belter, Merida 140 customised, Merida Time Warp Black Knight edition, Merida Time Warp std. edition, Merida Crossway 100 (fixed gear monster-cross), Merida Big Nine 3000 (drop bar gravel bike), Merida 96 6000, Nukeproof Mega 275C, Yeti SB66 (Mull-Yeti), Kink Drag, Trek Rig SS, FAT Bike, Norco Storm, Homemade tandem cyclocross, FIT park, BikeOtago Carbon CX, On One Dirty Disco, Trek oclv5500 USPS, Pinarello Paris, DeRosa Avant, S-Works Cippolini world champ edition, Time edge , Look 595, Carrera hercules RC, Colnago Master, Colnago Carbon, Eddy Merckx corsa, Bianchi 928, Peugeot Tourmalet Fixie
Favourite Ride: The rubbish dump block
Name: Taniora
Role: Sales Consultant/Mechanic
Experience: Since 2014 I have been a part of the cycling industry starting out at Bike Barn and continuing through to 99 Bikes. I have been fortunate enough to travel and ride with some of the most respected athletes in the world at events such as Crankworx and Farm Jam.
Expertise: Mountain Bikes, Freestyle/Dirt Jump Bikes.
What do you love about bikes: The enjoyment you get after a good ride either by yourself or with friends.
Current Bikes: Merida 160 5000, Kona Operator CR, Marin Alcatraz, WTP Trust
Favourite Ride: Dream Track (Queenstown), Gorge Road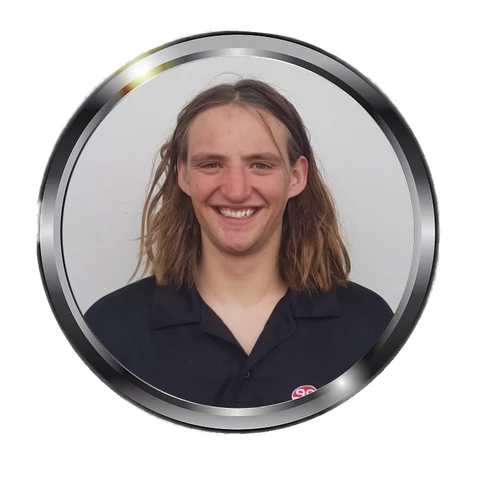 Name: Aaron
Role: Bike Builder
Experience: On and off bike mechanic/bike builder over the last 4 years in between chasing the winter season trying to pursue the sit skiing dream. recently have joined the team at 99 bikes Hornby as a bike builder.
Expertise: Bike building and tea testing. Prefered bribe- bikkies!
What do you love about bikes: Being out in nature/ the thrill
Current Bikes: Nissin sit ski
Favourite Ride: Rotorua national down
Name: Sam
Role: Mechanic
Experience: 15 years in customer facing job roles. Shop retail, climbing gyms and ski instruction. Preferred bribe- Great quality Chips.
Expertise: Repairs, tea brewing and ski instruction
What do you love about bikes: It's the best mental health reset I've found.
Current Bikes: Merida one-40, Kona Unit
Favourite Ride: Pulp Fiction to Scotts Express to Diggler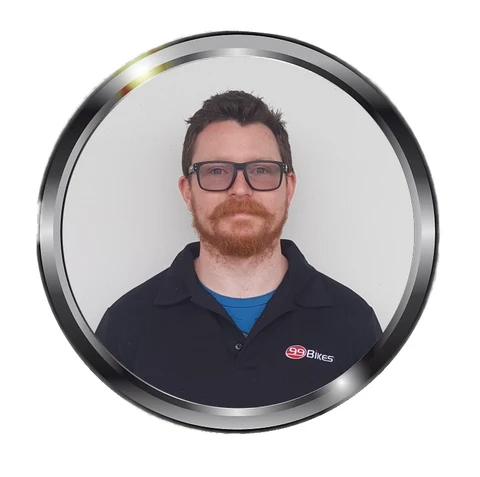 Name: Ollie
Role: Workshop leader
Experience: 15 year veteran bike mechanic in high end cycle retail workshops. Helping to select the perfect components or bike for the job. Preferred bribe- Mocha's or cider's
Expertise: Mountain Bikes, Optimizing riding performance and experience
What do you love about bikes: Riding them! The Tech and learning new skills both on and off the bike
Current Bikes: Santa Cruz Bronson, Merida e160, Zoo pitbull trials bike
Favourite Ride: Craigeburn area, Edge-Luge-Dixons. Halswell Quarry area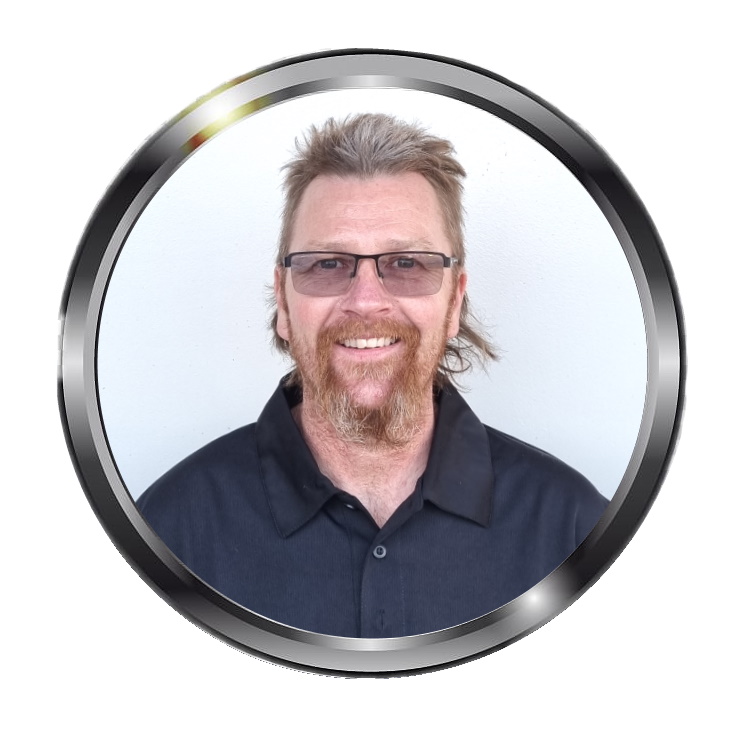 Name: Tim
Role: Bike Builder
Experience: My first job was in a bike shop when I was 16 and I've been hooked on bikes ever since! I've done lots of jobs over the years but I'm now back working with Bikes which is really exciting! Reminiscing about mountain biking in the late 80's and remembering thay we have come a long way and that's a good thing!!!
Expertise: Mountain Bikes and eBikes!
What do you love about bikes: Everything! They are the best thing since sliced bread.
Current Bikes: Merida E-One Sixty 900E, Marin Kentfield, Kona Process 153
Favourite Ride: Between Wineries on a Sunday afternoon.