It's better to shop with these benefits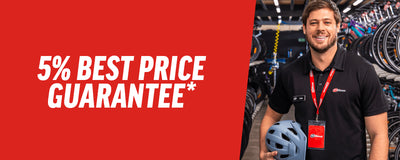 5% Best price guarantee
You know you're always getting the best value.
If you find a cheaper price elsewhere, we will beat it by 5%. This applies to any cheaper price found on an online store based in New Zealand or a physical store based in New Zealand.
It applies when the competitor's final price, inclusive of delivery, taxes, fees and charges, is lower than our price.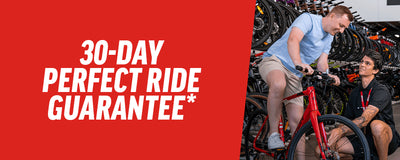 Perfect ride guarantee
Ride home knowing if you don't love it, you can swap it.
Enjoy peace of mind knowing that if you're not completely satisfied with your new bike you have 30 days to swap it for free!
You can either exchange it for a bike of greater value and pay the difference, or exchange it for one of lesser value and we will refund you the difference.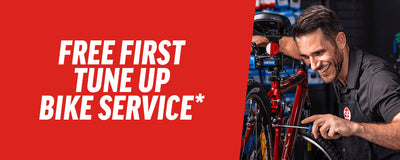 FIRST FREE TUNE UP
EVERY BIKE SOLD COMES WITH A FIRST FREE TUNE-UP WITHIN 6 WEEKS*
All new Bikes need tune-ups early on to ensure everything is still running correctly and safely. When cables are new, they are likely to stretch after a little use and often need to be readjusted. Not just that, our team will make sure all the bolts are still tight, your bike is shifting well, stopping when you need it and the wheels are true. A tune-up early on can save money in the long run as it allows our mechanics to catch small problems before they turn into major issues.
Book your bike in for it's tune-up within 6 weeks of purchase and we will do it for free! *Bookings must be within 6 weeks of purchase.