How to Choose the Right Merida Road Bike
---
Merida are a heavyweight in the road biking industry. Their innovative frame designs and class leading technology has racked up some huge accolades, from the award winning Reacto frame design, to the race pedigree Scultura, which has powered Team Bahrain Victorious to World-Tour victories. Merida's road race machines are not just for the pro teams though, each of their lineups offer a range of models with different specifications, with trickle down technology from the highest end models, ensuring every rider can enjoy the premium performance of a Merida bike at the price point their comfortable with.
Merida make life a little easier for riders to choose their perfect ride by offering two model lines - The Reacto Aero line and the Scultura Road and Scultura Endurance lines, all of which have been proven on the UCI World Tour. Let's break down the different features of these lineups so that you can narrow down the options to find the bike that's right for you.
CHOOSE YOUR ADVENTURE
Road Race
Blending lightweight frames with balanced handling characteristics, road race bikes are designed to do it all. With less of a focus on aerodynamics, road race frames are typically more compliant, meaning they absorb road vibrations and chatter better than aero-focused bikes. They are also lighter than aero bikes, meaning they climb better, and have a less aggressive geometry – making them more comfortable with more composed handling.
Road Endurance
Made for big days in the saddle, endurance bikes are designed with comfort in mind. Frames often have capacity to take larger tyres, comparatively upright riding positions, and a more relaxed geometry than road race bikes or aero bikes. They'll feel at home on rough country roads or the smooth tarmac of the city, and will soak up road vibrations, meaning you can ride all day.
Road Race Aero
Aero road bikes are built with one thing in mind: speed. They achieve higher speeds by optimising the aerodynamic profile of the frame, meaning the tubing often takes on an airfoil profile similar to that of an airplane wing. This allows the bike to slice through the air more effectively, which means more of your energy is turned into speed. Aero bikes typically have a more aggressive riding position with lively handling.

Things to Consider
What kind of Riding will you do?
The first thing to think about is what kind of riding you will be doing. If you plan on tackling fast bunch rides and want to race, you'll be best off considering a race bike or an aero bike. If you plan on getting out and exploring – spending big days in the saddle riding countryside roads, consider a race bike or an endurance bike.
Where will you be Riding?
It's good to consider your local area when buying a road bike. Elevation, road condition, and even weather can influence which bike is best for you. If you live in somewhere hilly with rough roads, the lighter weight and comfort of a road race or endurance bike might better suit you, especially when paired with a more balanced geometry. Conversely, if you live somewhere flat, you'll appreciate the extra speed of an aero bike. If you live somewhere windy, it's worth noting that aero bikes are influenced by the wind far more than bikes with traditional tubing. This could lead to you fighting to keep the bike straight if you find yourself in a crosswind.
How Experienced are you?
Performance-orientated road bikes aren't terribly beginner-friendly. Their twitchy handling can mean they feel unstable, and the riding position is often more aggressive – meaning your body is lower, which can put strain on your back, arms, and shoulders. If you're new to cycling, an endurance bike will be much kinder to you. The riding position is more upright and much comfier, and the handling is much more balanced and composed.

Merida's Model Range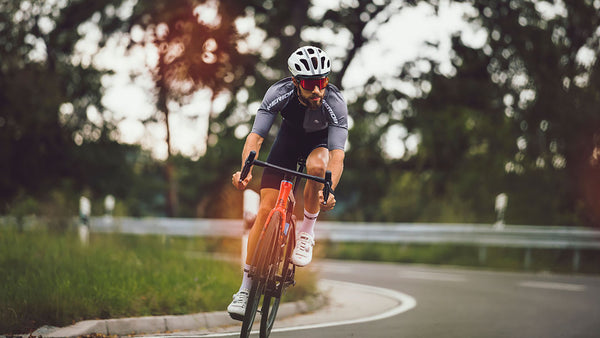 Scultura – Road Race
As Merida's road race bike, the Scultura is a tried and tested package that blends lightweight performance, comfort, and a few little aerodynamic tweaks to give you a bike that can do it all. Whilst perfectly at home in a peloton, the Scultura really comes alive once the gradient goes up. Raced in Tours all over the world, the Scultura is a proven package.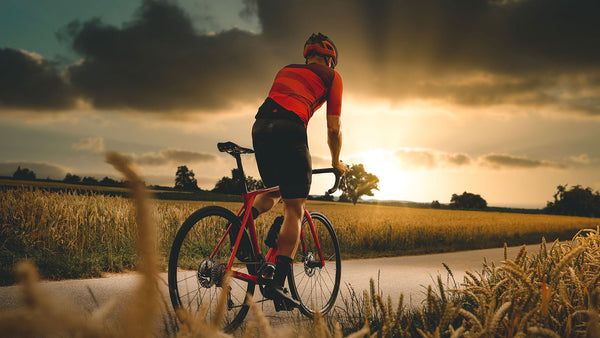 Scultura – Endurance
The Scultura Endurance takes the race proven Scultura and incorporates features that lean into big days in the saddle. Additional tyre clearance means you can run larger tyres for more comfort, the frame is designed with smooth handling and ride characteristics in mind, and it's designed to absorb more of the road chatter. If exploring rough country roads is your thing, or you like the idea of riding in comfort, the Scultura Endurance is for you.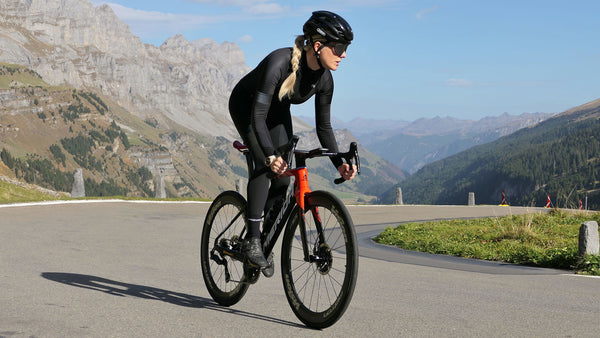 Reacto - Aero
If all out speed if your priority, the Reacto is for you. Aerodynamic tubing helps you cut through the air efficiently while nimble handling helps you maneuver through the bunch. The Reacto sacrifices a little comfort in the pursuit of speed, but in a world where milliseconds count, it's a small price to pay.
While the above should give you a good indication on what bike is for you, there's still a couple of things to consider: size and specification. Specification will be determined by your budget, but it takes an expert eye to determine your size, while we provide recommended sizes and geometry guides online, if you have never been fitted for a road bike before we recommend you head in-store for a professional bike fit from one of our expert team members.