---
5% Best Price Guarantee
If you find a cheaper price, we will beat it by 5%*
- Applies to any cheaper price found in New Zealand.
- When the competitor's final price inclusive of any taxes and delivery fees.
- Excludes Garmin products, other exclusions apply.
Check available shipping methods
Click & Collect Available
• Pick-up In-store in 1-2 days* • Only available on items already in-stock at your local store  More info »
Courier Delivery Available
• $6.99 for orders $99 & under • Free for orders over $99 • $59.99 for bikes & bulky items • Bikes will be delivered boxed More info »
Serfas Pannier Bags are stylish, high quality, and the most affordable way to add a ton of storage to your ride. The Pannier Single Bag mounts to a rear carrier rack and offers 22 litre capacity, buy two Single Bags to mount on each side of your carrier rack for a huge 44 Litres of storage capacity. A roll-top closure design with Velcro, Top Buckle, and water-resistant material, items are quickly accessible and safe from adverse weather conditions, perfect for commuting to work, going to class or heading to your local shopping centre. The durable, reinforced bag edges and stiffened rear bag panel ensure enough rigidity to keep items safe and secure, while the convenient safety light attachment loop can be swapped from one side to the other. Quickly dismount the bag with the webbed nylon top carry loop and convert into a stylish book bag with the webbed nylon shoulder strap.
| | |
| --- | --- |
| Colour (text): | Color: Black/Charcoal Gray Textured Front & Rear Panels, Black Side Panels & Edges |
| Frame: | Materials: 300D Polyester, 1680D Polyester |
| Weight: | Weight: 784 g / 27.6 oz / Capacity: 22L |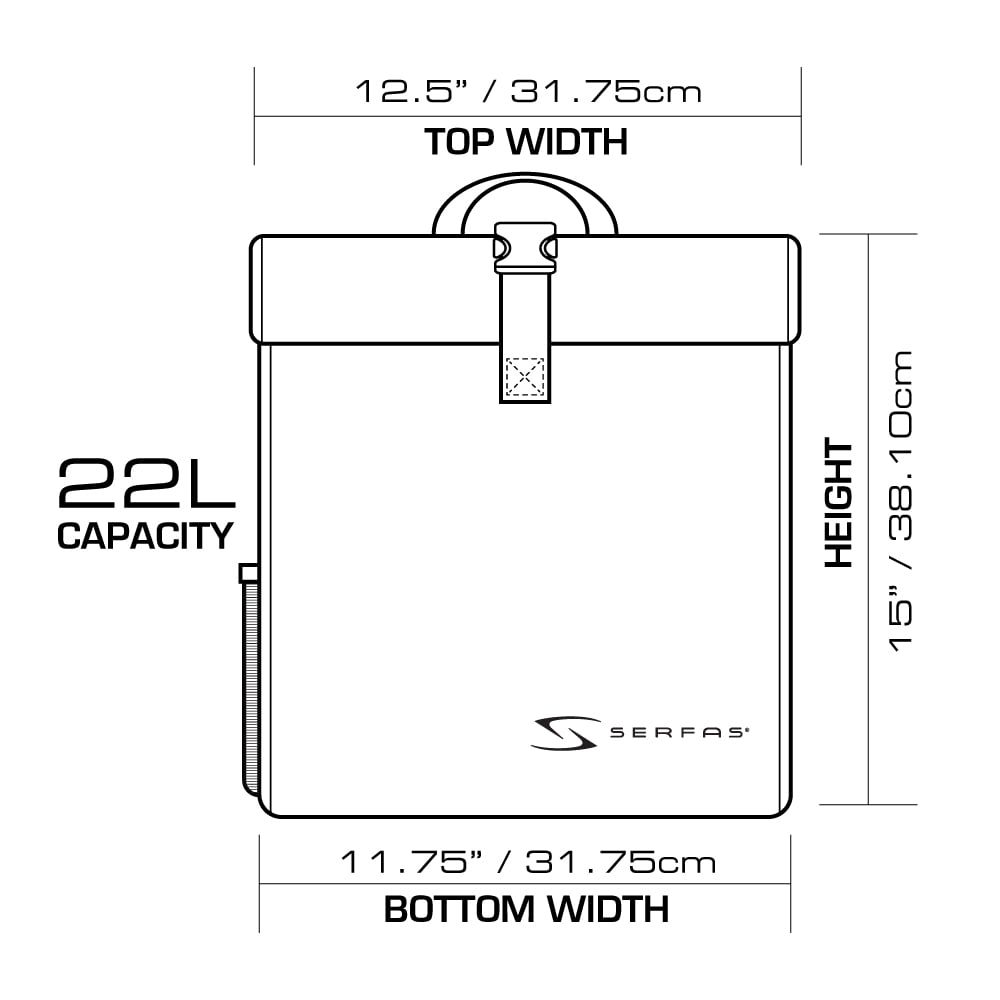 Serfas was founded upon two principles: exceptional customer service and innovative products. With backgrounds in retail, founders Ray and Domino set out to create Serfas, a bicycle accessories company, to build upon their success in creating and introducing innovative gel comfort saddles to the cycling industry. Over 20 years later this innovative philosophy remains strong throughout company values, friendly educated staff, and personal touches on all levels. Serfas guarantee their customers are getting the highest value in the products they purchase. Looking to the future they strive to continue the legacy as a recognized brand known for its great products, the hard working intelligent people behind them, and the wonderful cyclists of all kinds they make them for.