---
5% Best Price Guarantee
If you find a cheaper price, we will beat it by 5%*
- Applies to any cheaper price found in New Zealand.
- When the competitor's final price inclusive of any taxes and delivery fees.
- Excludes Garmin products, other exclusions apply.
Check available shipping methods
Click & Collect Available
• Pick-up In-store in 1-2 days* • Only available on items already in-stock at your local store  More info »
Courier Delivery Available
• $6.99 for orders $99 & under • Free for orders over $99 • $59.99 for bikes & bulky items • Bikes will be delivered boxed More info »
Key Features
Recommended use: Trails, downhill and all-round mountain bike riding
Tubeless ready tyre (TR)
For off-road racing or hobby riding
High-volume cycle tyre for reliable off-road grip
Excels in wet conditions
A fast-rolling cycle tyre
Single or dual compound options
60 TPI casing
Available with EXO sidewall protection
Recommended installation: Front or Rear
An aggressive tread in high-volume casings distinguishes the newest addition to Maxxis' downhill and mountain disciplines. Designed with great traction in mind, the Ardent does not forget the racer. Large block-style side knobs offer numerous edges for high-speed corners. Centre tread, while designed for braking and accelerating traction, also features ramped knobs to minimize rolling resistance. EXO Protection, proprietary woven material-based sidewall, increased abrasion and cut resistance, integrated exterior design. 60a MaxxPro, great traction yet minimal impact on tread life, Maxxis standard compound. Single ply, one layer of nylon Wrapped from bead to bead, a single ply tyre conforms well to the terrain and is lighter weight. Tubeless Ready.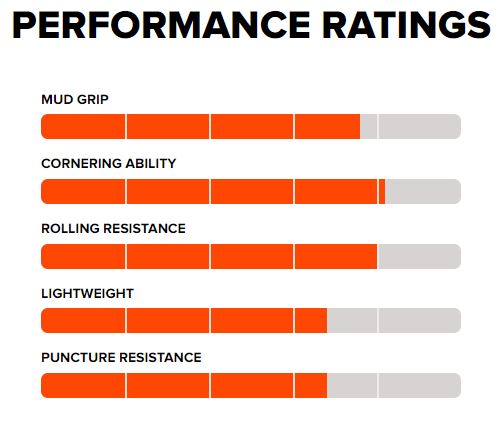 Maxxis International is committed to delivering high performance tyres to the world. Maxxis products are unequalled in quality and performance. With over forty-five years of manufacturing experience and the ingenuity of their people, they have created new technologies to develop and diversify tyre products. Maxxis products are thoroughly tested in their own facilities and at the world's leading tyre test centres. In addition, Maxxis engineers test their tyres with national and world-class champions. Utilising the most advanced manufacturing equipment and engineering facilities in the industry. Only after extensive professional evaluation does a Maxxis product go into production.