---
5% Best Price Guarantee
If you find a cheaper price, we will beat it by 5%*
- Applies to any cheaper price found in New Zealand.
- When the competitor's final price inclusive of any taxes and delivery fees.
- Excludes Garmin products, other exclusions apply.
Check available shipping methods
Click & Collect Available
• Pick-up In-store in 1-2 days* • Only available on items already in-stock at your local store  More info »
Courier Delivery Available
• $6.99 for orders $99 & under • Free for orders over $99 • $59.99 for bikes & bulky items • Bikes will be delivered boxed More info »
A Cargo Rack and Bottle Cage in one. The Outpost Cargo Cage provides a perfect solution to carrying your odd-shaped gear along for the ride. Mounting this cage to your downtube, fork leg or bottle cage boss will allow you to carry bulky items like coats, tents, sleeping bags and more.
Securely strap down odd size bottles and other gear, such as bags and clothing
Mounts to 2 standard bottle cage bosses
Three sets of mounting holes to fit different size frames
Included silicone backed webbing straps prevents your cargo from jostling free
6mm alloy tube construction
4kgs/8.8lbs carrying capacity
164 grams w/ straps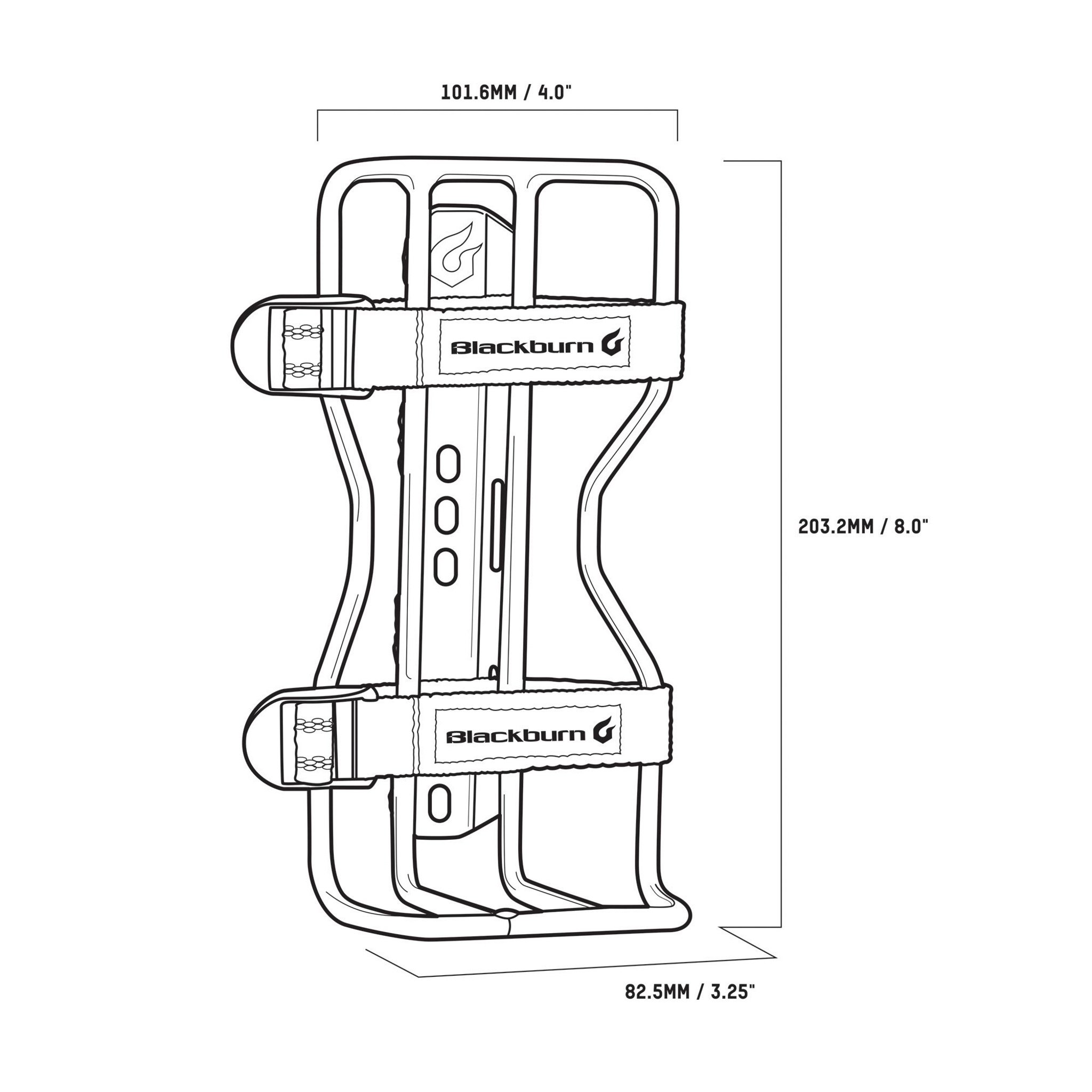 In 1975, Jim Blackburn looked at the at the emerging cycling culture and knew he could make a difference.  That meant thinking from the user's perspective, showing respect for materials and their functionality, while bringing unprecedented innovation.  Blackburn has grow and evolved over the years, taking those principles to build gear that allow people to go further, do more and be prepared for anything.