---
5% Best Price Guarantee
If you find a cheaper price, we will beat it by 5%*
- Applies to any cheaper price found in New Zealand.
- When the competitor's final price inclusive of any taxes and delivery fees.
- Excludes Garmin products, other exclusions apply.
Check available shipping methods
Click & Collect Available
• Pick-up In-store in 1-4 days* • Only available on items already in-stock • Contactless only in Level 3 More info »
No Courier Delivery
• This item is unavailable to be shipped with a courier More info »
99 Hand Delivery Available
Assembled Bikes delivered straight to your door • Available on all Bikes in Auckland & Christchurch • $50 flat rate More info »
Perfect Ride Guarantee
If you don't love it, you can swap it, up to 30 days from purchase!* Learn more »
Free Bike Build
We'll build your bike for free when you click and collect at any 99 Bikes store.
First Free Service
Every bike come with a complimentary free service and safety check.
Our multi award winning enduro E-Bike, the eOne Sixty is the perfect combination of the highly regarded Shimano Steps E7000 power unit and aggressive enduro MTB geometry, with playfulness in every fibre Our eOne Sixty makes no trip too far, no mountain to steep and no adventure undiscovered. Our E-duro Bikes have a tougher life than any other category, due to this the 500 is packed with smart features to maximise durability and longevity. Our smart entry technology for cables and hoses ensures that everything including the hose for the dropper post stays firmly where it belongs, which means no rattling your way down the track when things get bumpy. The extra 6mm rear hub and 10mm front hub spacing in comparison with conventional hubs brings the width up and gives the wheels noticeably more stiffness and strength. Plus sized tyres offer loads of up-hill traction, cornering grip, cushioning and puncture resistance. The casting motor bracket creates an integrated appearance of the motor i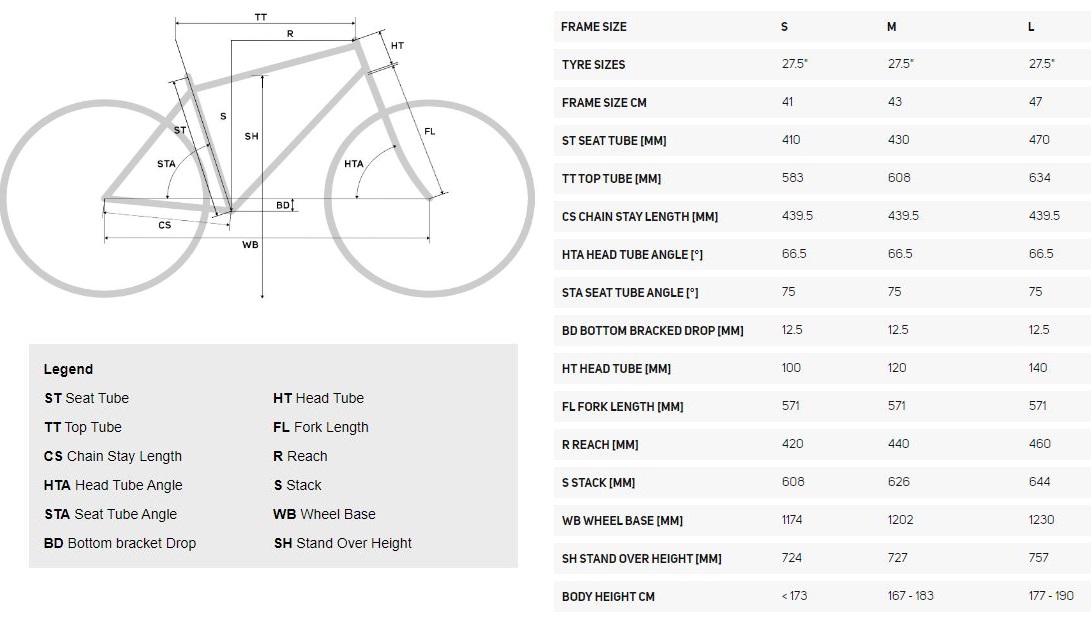 Merida Dual Suspension Bike Sizing Chart
Merida is an international bike brand with its headquarters in Taiwan, the R&D department is based near Stuttgart in Germany. To be based in Germany has historical reasons for MERIDA but the precise location was chosen specifically because the region around Stuttgart is one of the hot spots of the automotive and machine building industry which Germany is famous for and attracts a hugely skilled design and engineer labor force.
The Merida team are more than just highly trained and experienced bicycle creators – they simply love everything 'bike'. Most of their R&D staff are daily bike commuters while others are serious mountain bikers, who regularly compete in Marathon, Enduro and Downhill competitions, or licensed road racers and even ambitious Ironman triathletes. Get the behind the scenes view of the Merida R&D centre and meet some of their key members of staff in the below video.