Opening Hours: Mon 9:00am - 6:00pm
Tue 9:00am - 6:00pm
Wed 9:00am - 6:00pm
Thu 9:00am - 6:00pm
Fri 9:00am - 7:00pm
Sat 9:00am - 5:00pm
Sun 10:00am - 5:00pm
99 Bikes Wellington is located in the harbourside business and leisure district of Wellington, on Tory Street, close to Harbourside Markets, and Waitangi Park. Our Wellington bike store has a huge range of e-bikes, road bikes, mountain bikes, hybrid bikes, commuter bikes, fixie bikes, cruiser bikes, BMX and kids bikes. Open 7 days, with on-site bicycle mechanic and bike workshop offering servicing and repairs on all bike brands and styles. 99 Bikes offers the guaranteed best price on bikes, parts, and accessories on world leading brands such as Garmin, Wahoo, Shimano, Fizik, Merida, Norco, Apollo, Mongoose, and many more. 99 Bikes is the bike shop for riders in Wellington's inner-city suburbs, servicing Te Aro, Oriental Bay, Hataitai, Newtown, Brooklyn, Kelburn, Northland and many more.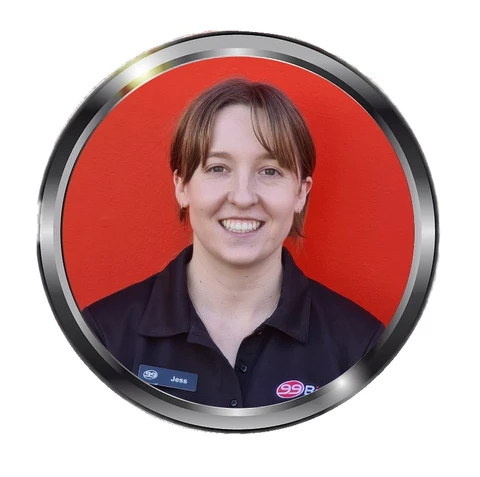 Name: Jess
Role: Team Leader
Experience: With 7 years' experience in Customer Service I have joined the Wellington team at 99 Bikes for a new adventure. I am very new to the biking industry, so I am still learning all of the ropes. Customers will always be my number one priority!
Expertise: Child bikes and Commuting bikes
What do you love about bikes: The sense of community around biking! Regardless of what part of the world you are in biking will always bring people together and it accommodates all levels of fitness.
Current Bikes: Merida Scultura 300
Favourite Ride: Biking around the river trails in Arrowtown, nothing beats it for me!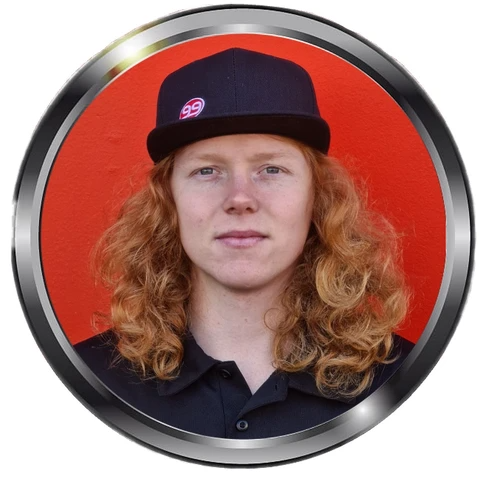 Name: Nate
Role: Workshop Team Leader
Experience: Started working on bikes down in Queenstown at bike rentals back in 2016. Been honing my skills as a mechanic ever since and joining 99 Bikes has provided an awesome chance to further develop them.
Expertise: Fixing bikes.
What do you love about bikes: Tinkering with all the components to figure out how they work and how to make them work better.
Current bikes: Merida One Sixty 7000 & Marin Muirwoods
Favourite ride: Polhill.
Name: Michael
Role: 2IC / Sales Consultant
Experience: With 4 years' experience working between Customer Service to Hospitality roles. I'm passionate about helping customers; I try to greet every customer with a warm friendly face, and an energetic greeting when you walk through our doors. My retail experience with Bikes started in only in February 2020 but, since then I've really gotten into the industry learning as much as I can to help out every customer get the most out of their riding experience.
Expertise: Early learning & Kids bike specialist.
What do you love about bikes: I love the speed, control and adrenaline rush you feel going through fast trails, along with enjoying the outdoors; the beautiful view that getting to the peaks of trails can give, plus just a generally great way to improve fitness.
Current bikes: 2019 Merida Juliet 7.20D, 2018 Marin Wolf Ridge 8
Favourite ride: Living in Aro Valley means Polhill is easily accessible and a great set of rides in general, or for the more calming trail rides I enjoy the Lake Karapiro section of the Waikato river trail when up there on Holiday
Name: David
Role: Sales Consultant
Experience: I trained and worked in outdoor education for nearly five years, where I fell in love with bikes as a form of adventure, and a way to see the world at a relaxed pace. I enjoy bike-packing and gravel riding in my weekends. In the near future I hope to go for some extended trips and tours.
Expertise: Bike packing gear and bikes, gravel bikes
What do you love about bikes: They're good for the body, the soul, and the planet.
Current bikes: Marin Gestalt 2020, Specialized Rock Hopper 2018
Favourite ride: Jaws, Kiateriteri MTB park, and around Turakirae Headae head
Name: John
Role: Mechanic
Experience: Through careful and attentive maintenance of my road bikes over the last 5 years, I've learnt to fix plenty of common problems. Working at 99 Bikes represents my next step in mastering all aspects of bike maintenance.
Expertise: Road bikes and how to care for them.
What do you love about bikes: I love going fast and training hard, pushing myself and the bike to the limit.
Current bikes: 2019 Merida Reacto 4000, 2017 Avanti Giro Endurance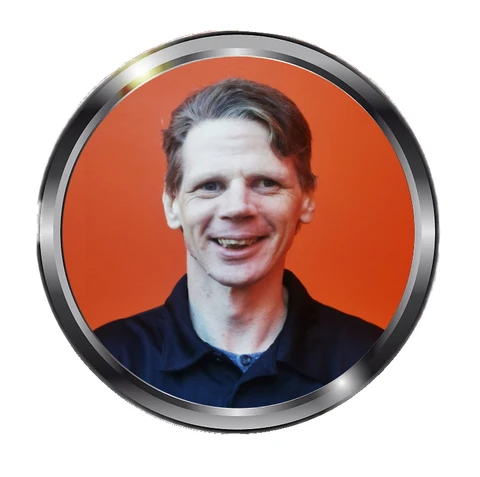 Name: Jyh
Role: Bike Builder
Experience: 1 year working in a bike shop, 12-14 years fixing, maintaining and building my own bikes and friends/families bikes
Expertise: MTB, downhill, enduro, endurance, street riding, some dirt jumping
What do you love about bikes: the freedom to get away from it all and go shredding, meeting new people and all the cool new scars that come from crashing, also being able to do what I do while technically being disabled (blind in the left eye since birth)
Current bikes: 1997 Avanti Hotdog (play bike), 2000s GT Ruckus (street bike/dirt jumper), Fully customised 2007 Specialized Big Hit 3 Fsr (DH bike), 2021 Norco Torrent A1 HT
Favourite ride: Too hard to pick but I'm loving the Specialized Big Hit for Sheer Tankiness and the pure thrill of speed, and also loving the Torrent as an all-rounder