Top 10 Gift Ideas for Christmas
---
Do you have a cyclist in the family that you need to choose a gift for? Team 99 Bikes has you covered with our top 10 gift ideas for the rider in your life. Whether they're fitness riders who get the whole family out on their bikes, the elite roadies who are always chasing gains, or the mountain bikers who live for life on the trails. 99 Bikes has a huge range of Christmas gifts chosen by riders, for riders.
1. Shokz Headphones
99 Bikes top customer rated product, the Shokz bone conduction headphones make an exceptional Christmas gift for several compelling reasons. Their innovative design allows users to enjoy music, podcasts, and calls without compromising situational awareness, as the bone conduction technology transmits sound through the cheekbones, leaving the ears open to ambient sounds. This feature is especially beneficial for outdoor enthusiasts, athletes, and those who prioritize safety during activities such as running or cycling. Shokz headphones also boast a comfortable and secure fit, making them ideal for extended wear. With wireless connectivity and durable construction, they are perfect for individuals with an active lifestyle. The headphones water-resistant properties further enhance their suitability for various environments. This thoughtful gift combines cutting-edge technology with practicality, ensuring the recipient experiences both superior audio quality and the freedom to stay connected with the world around them.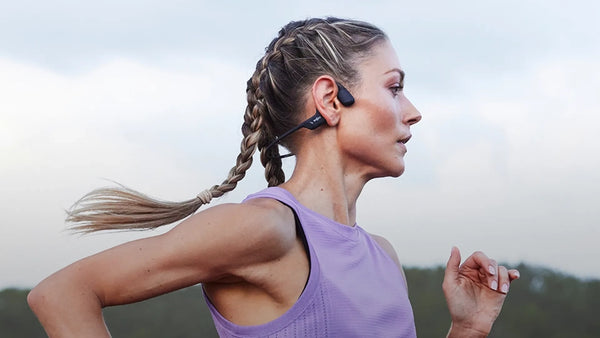 2. Quad Lock Cases & Mounts
Consistently one of 99 Bikes top selling brands, people can't get enough of the Quad Lock mounts and cases, which allow riders to integrate their smartphones into their rides. Answer phone calls, bring up maps and fitness apps, choose new music, or simply stay connected. With hands down the most secure and low-profile mounting design on the market and a quick release feature which allows riders to quickly unlock their phone, no photo opportunity will ever be missed again. Want to really go big for your special someone? Choose the Quad Lock out front mount with their matching phone case then add a pair of Shokz headphones for a Christmas they will never forget!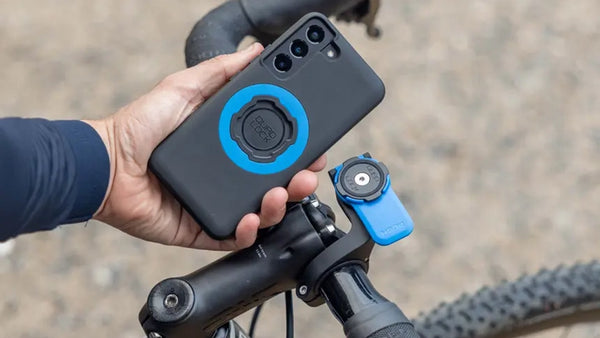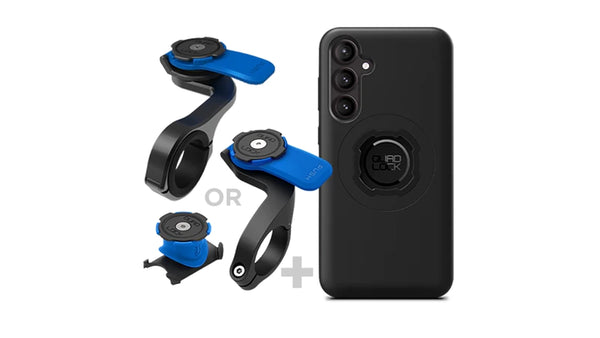 3. SOCKS, GLOVES OR JERSEYS
While some people might not appreciate a good pair of socks for Christmas, a rider will almost always love a pair bike socks, made from durable, moisture wicking and sometimes antibacterial fibers, with a long cuff length designed to keep shins safe from pedal strike a rider can never have enough socks. If their sock drawer is already topped up, a new pair of gloves will always be put to use. Gloves often get wet and sweaty, reducing their effectiveness in helping with grip, so an extra fresh pair to pop on is always useful. A riding jersey is another great option, riding in a normal t-shirt can be a very uncomfortable experience once you start breaking a sweat, riding jerseys are made using breathable moisture wicking fibers, they are also fitted specifically for riders, so no flappy extra material to be caught in the wind and ride the jersey up. They're so comfortable and stylish your rider might even want to wear their jersey on Christmas morning.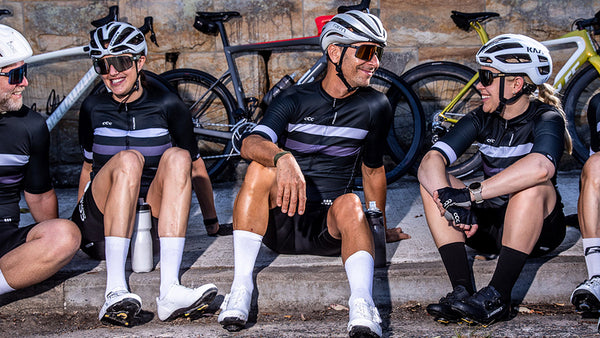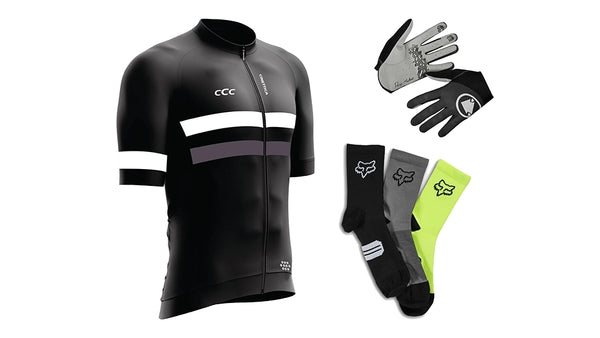 4. GOGGLES OR SUNGLASSES
Something most riders desperately need but rarely splurge out on for themselves is eye protection. If your rider likes to wear a full-face helmet then a pair of goggles will be a perfect option, available in a range of colours and lens types from clear to super cool mirror lenses, and even photochromatic lenses that react to different light levels, a pair of goggles doesn't just protect riders from vision blurring airflow, dirt and dust kickup and sunstrike, they also straight up look cool. If your rider has a slightly more casual approach to riding then a pair of sunglasses will be their new favourite cycling accessory. Unlike normal sports sunglasses that can be far too dark to safely ride in, cycling sunglasses are tailor made for riding so offer specialized lenses and treatments to ensure they offer high impact durability and enhanced vision no matter how hard the rider works or what riding conditions they encounter.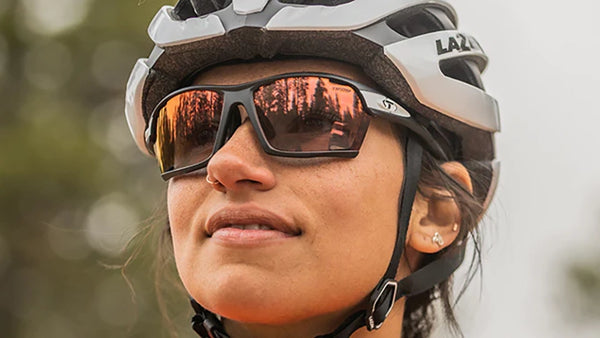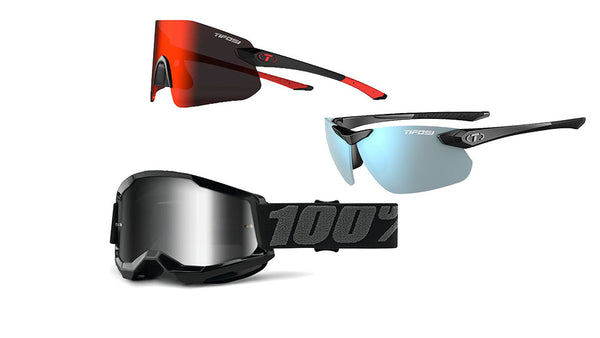 5. MULTI-TOOLS
A multi-tool is one of the most essential accessories for a rider. No-one wants to get stuck out on the trail or road with crooked bars or loose saddle. Does your rider already have a multi-tool? No problem because they can always use one more! Having one in the car, one in the garage and a spare one in their hydration pack or frame bag means whenever they need an instant on the go fix, they'll have a tool on hand right when they need it. If your rider likes to go on day trips on the trails, choose a multi-tool like the Lezyne V Pro which offers a compact and lightweight option that can fit in a pocket. If your mountain biker likes to adventure further afield on multi-day treks or goes hard and needs something burlier with more tools, take a look at the Topeak Alien II or the Topeak Survival Gear Box.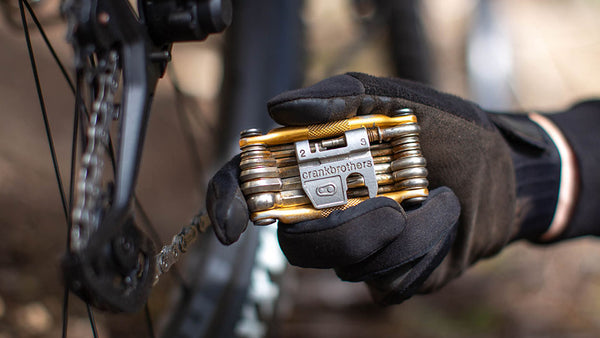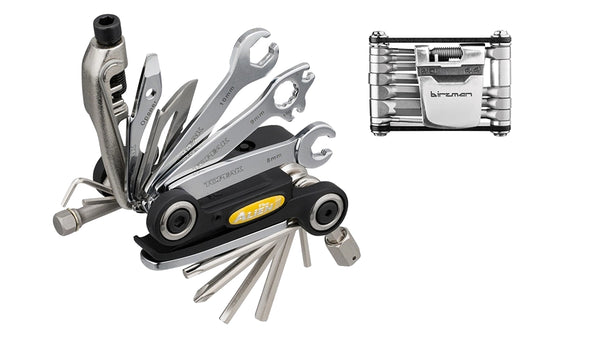 6. TRAINING SENSORS AND ACCESSORIES
Any road rider who takes their training seriously wants sensors to track their performance. Different sensors track things like heart rate, speed and cadence. These high tech little gadgets use Bluetooth technology to seamlessly integrate performance data to a range of popular apps as well as smartphones, GPS watches and bike computers. A heart rate monitor will accurately track both heartrate and calories burnt. A cadence sensor is a key measurement to track in performance, as it measures the power you are outputting and how fast you are pedalling, allowing a rider to dial in their cadence is necessary for effective pedal strokes and more powerful cycling. While a speed sensor determines the speed and distance of a trip for more accurate ride measurements. A bit worried you'll choose the wrong option? Go for a GPS cycling computer which will provide speed and distance measurements as well as route tracking, so they'll never get lost while out on an adventure.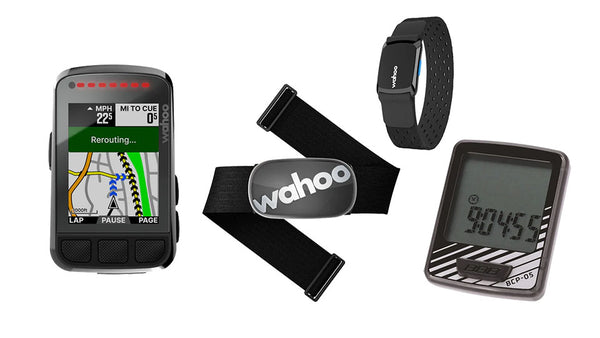 7. Bags and Backpacks
A cycling bag makes for an excellent Christmas gift idea, providing practical utility they can enjoy for years to come. Cyclin bags offer dedicated compartments for essentials like water bottles, snacks, keys, and tools, enhancing the overall riding experience. Whether it's a sleek saddlebag, a versatile handlebar or carrier bag, or a spacious backpack, these bags are crafted with durability and functionality in mind, ensuring they withstand the rigors of outdoor adventures. A cycling bag is a thoughtful gift that adds a touch of style to any cyclist's gear ensemble but also contributes to their safety and enjoyment when their on the go.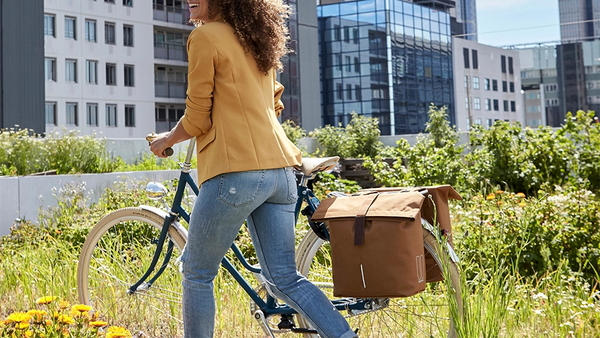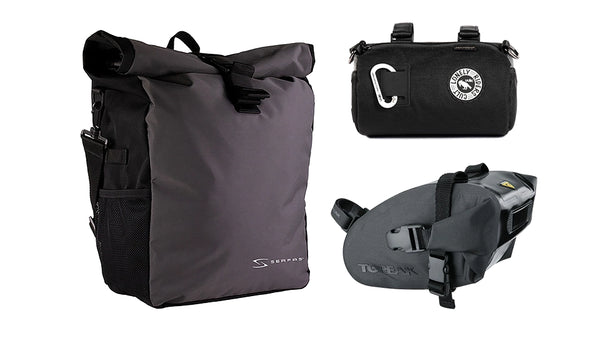 8. A NEW HELMET
Beyond its utilitarian purpose, a helmet can also be a stylish accessory, with a wide range of designs and colours available to suit individual tastes. Choosing a helmet as a Christmas gift demonstrates a thoughtful combination of care, practicality, and a commitment to the recipient's overall safety and enjoyment. A fresh new lid is a thoughtful and practical gift idea that won't just have them rolling out on their next ride looking stylish, they'll be safer as well.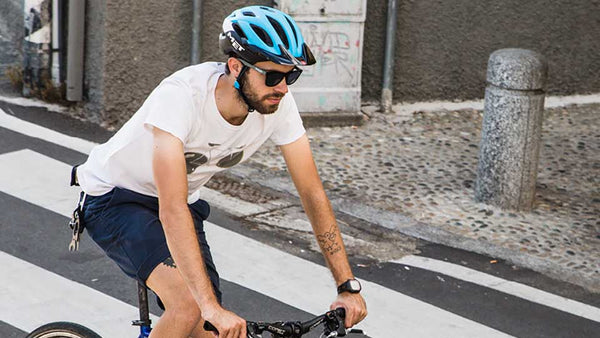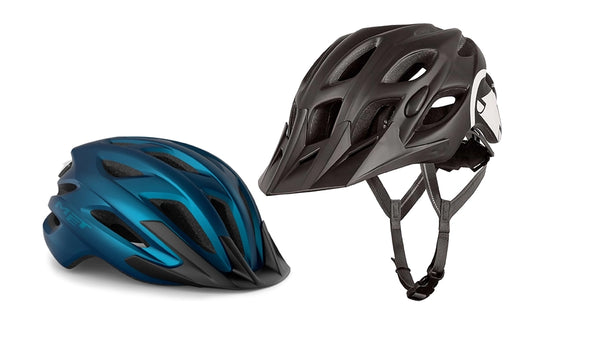 9. A Bike Storage Stand
A bike storage stand serves as a convenient and space-efficient solution for keeping bicycles neatly organized at home or in the garage. This gift not only addresses the need for efficient storage but also contributes to the overall maintenance and care of the recipient's valuable cycling gear. With adjustable features and sturdy designs, a bike storage stand ensures that bikes are stored securely, preventing scratches or damage. Beyond its functional benefits, a storage stand can also be aesthetically pleasing, turning the bike into a display piece. This Christmas, give the gift of an organized space and preserved bikes, demonstrating a keen understanding of the recipient's love for cycling and their appreciation for a well-kept living or storage area.
10. A Gift Card
Whether they are avid cyclists or just starting out, a gift card opens up a world of possibilities, letting them customize their biking experience. It's a gift that combines the joy of receiving with the freedom of choice, making it a perfect way to celebrate the holiday season for any cycling enthusiast. Head in-store to pickup a Gift Card from any of our locations in Auckland & Christchurch.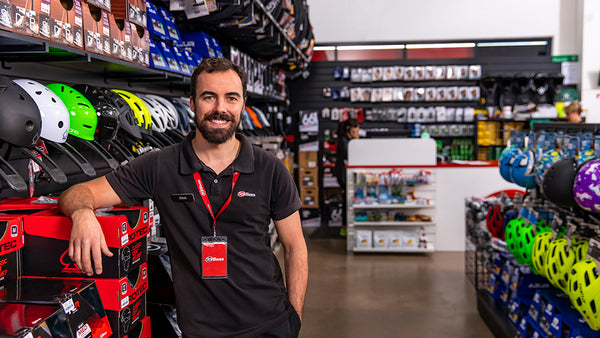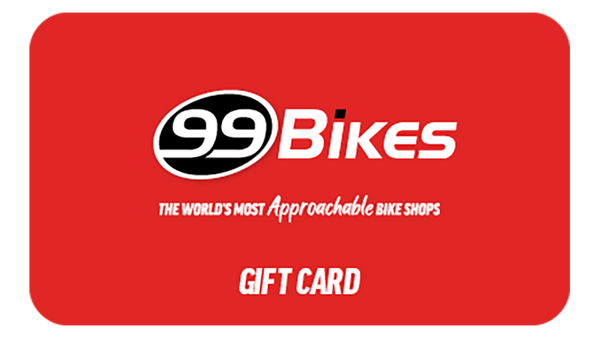 Still not sure what gifts to buy this year? Check out more of our hand picked gift ideas below!